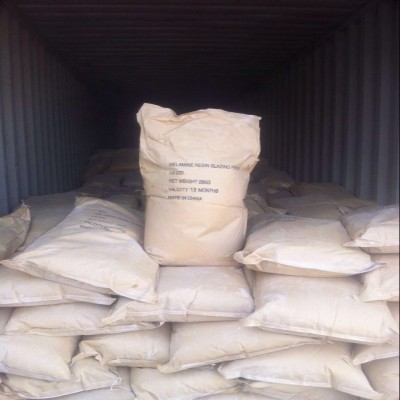 Specifications
Double Glazing Powder
White powder
Glazing the surface of tableware
1,Curing time(adjustable),High flow rate
2,Double layer used
Superor quality Glazing Powder
1.Charaters
HS Code :39092000
Byname: Double glaze
Appearance :White powder
Molecular Formula : C2H4N20
2.Properties:
Melamine Glazing Powder, also known as Melamine resin powder,
molecular structure and melamine-formaldehyde resin moulding powder is basically the same,
are of polymers response to formaldehyde and melamine resin
powder of dried milled material, and thus without pulp, also
known as "overlay fine powder."Include:LG110 type, LG220
type,LG250-type three varieties.
3.Uses:
Application of Melamine Glazing Powder different model
LG110: Mainly used in urea formaldehyde molding powder (UF) and
melamine- urea powders Finish processes.
LG220: Mainly used in melamine molding powder (MF) products finish
processes.
LG250: Mainly used in painting a paper flower in utensils.
Standard: GB-13454-92
10KG , 25 KG PER BAG PACKAGE .